Today we have the lyric video for the new single released by Dawn of Ashes called "Heart Wrapped in Suicide" and it is a complete banger with deeper meanings most will relate to.
This song does not waste anytime in getting fierce and brutal, with a synth track in the background. It is one of their heaviest works they have released to date, and it shows the band in their most ferocious form. There is definitely a hardcore metal influence blended with the industrial metal style they are known for. One thing you can expect is for their music to not fit any particular genre, and its one thing I always appreciated. The lyrics deal with themes of being pushed to your lowest form of existence, and seeing only one ultimate escape. Mental health is very important, and you never know what someone is struggling with. So this song brings attention to that in a way so people can understand exactly what that struggle is like. I enjoyed this one, and I look forward to more to come.
The single is available to stream or add to your playlist here. It will be part of the forthcoming album Reopening the Scars.
You can check out more from Dawn of Ashes via their official Bandcamp, Spotify, Apple Music, Youtube, and Instagram.
Till next time, stay scared!
-Tha Thrilla-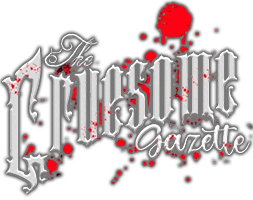 Your source for everything horror