Welcome to the return of a revamped Musical Mondays, more of what that means to come tomorrow!
Today, we are looking at Esther Black and their newest video for the track "Planet of the Flies"
As the video gets started, it's easy to see why this is such a great fit here. The makeup effects on the demonic looking lady are haunting and definitely adds something as various images of the band are shown throughout. The song is pretty dark and intense as well, those who love industrial metal will really enjoy it. All in all, plenty for horror fans to appreciate and love.
The track comes from their debut album Dark Ways which can be purchased from Distortion Productions.
You can check out more from Esther Black via their official website, Bandcamp, Spotify, and Youtube.
Till next time, stay scared!
-Tha Thrilla-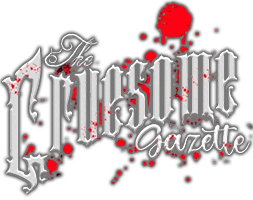 Your source for everything horror