On Christmas Eve in Finland, Santa Claus is unearthed in an archaeological dig. Soon after, children start disappearing, leading a boy and his father to capture Santa and, with the help of fellow hunters, they look to sell him back to the corporation that sponsored the dig. And then there's Santa's elves, who are determined to free their leader.
What sounds like a great set up for a campy, ridiculous entry like "Dead Snow" or "Trollhunter" is a film that seemed ready to become a big thing. But a rocky release didn't help this Finnish film from expanding overseas.
To cover a bit of everything – the camera direction is great, the scenery is pretty, the characters are well written and serve their functions, and there is some pretty creepy images where the elves are just silhouettes next to a grisly scene.
However, I found this film to be pretty dull in execution. It's not there was really anything wrong with it, but it was quite the opposite where I don't have much to talk about. It's a forgettable, well-made Christmas film which has a surplus of competition nowadays. 11 years ago when this originally was released – sure, it would've done pretty well. But being a newly unearthed gem during a rush of Slay-Bells movies has not done the service this film deserved. Again, there's nothing wrong with this film really, it goes right where it seemed wanting to go, but the ride there was boring, and the payoff was hardly noteworthy.
It could've been a Krampus film, it could've been a violent, scary elf thriller, it could've been a fantastical tale through the eyes of the star child, but instead it almost plays itself overly straight and drains itself of the fun that felt set up.
If you see this on your feeds, you can certainly do worse, but there is so much better as well.
2.5/5
"Rare Exports" is currently streaming on Shudder
'Til Next Time,
Mike Cleopatra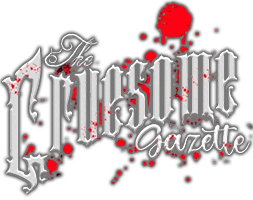 Your source for everything horror