If you like that nu-metal flavor with  bits of trap metal, hip hop and industrial, then Solunar Records artist Blood of the Beloved will be up your alley. They released a new EP known as Benevolence and Brutality on Oct 27th to give you an idea of what they are about. And its exactly as the title describes it.
The EP is a literal grab bag with 7 tracks that each differentiate from each other. Some will make you mosh, some will get you bopping, but one thing that's for sure is that it will keep you moving either way. If you like bands such as Slipknot or Mushroomhead, then you will definitely enjoy what you will hear on this one. Some of my favorite tracks are "Eidolon", "Letting Go", and "All the Hate". One thing I always enjoy is bands that develop their own musical style that simply cannot be defined by just one genre. Bands that will not be afraid to experiment and push the boundaries. That is definitely what this EP demonstrates and I will give my recommendation to give it a listen to below:
You can check out more from Blood of the Beloved via Spotify, Youtube, Apple Music, and Instagram.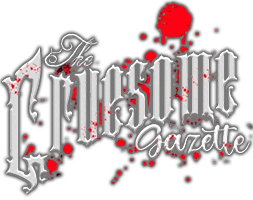 Your source for everything horror