I forgot what a stacked cast the Buffy the Vampire movie had. Donald Sutherland, Rutger Hauer, Luke Perry, and the late great Paul Reubens just as an example. The movie is absolutely a 90's affair, and is a classic horror comedy in my book.
We see Buffy just your average high school girl who learns of her destiny as a Slayer and ridding the world of vampires. All she wants is to be a normal girl, and must learn to embrace that destiny she never wanted.
The movie is fun, and not exactly what would you call scary. The vampires are portrayed as a threat but nothing a good butt kicking wouldn't take care of. Reubens plays well as second in command to the master vampire, and has the most hilarious outrageous death scene.
The movie did so well that it became a popular TV series that lasted 7 seasons. Definitely has its charm, a mix of humor and horror elements. I'm sure most of you have seen it by now, but if not, it's streaming on Max.
Till next time, stay scared!
-Tha Thrilla-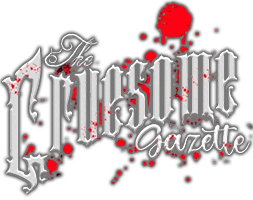 Your source for everything horror