To fit the mood of spooky season, GrimRock, an one man band from Pittsburgh debuted the video for his latest single "Abyss". It was the perfect song for those Halloween souls and will fit that vibe you are looking for with spooky rocking vibes.
The song is has that goth rock essence to it with tribal like drum beats and soaring guitars. He has those crooning vocals that fit so well. The video shows scenes of a cemetery and also features a special appearance from model Marissa Violence doing witchy things. One listen to the song and looking at the video, you can see why this is perfect for people who have a taste for spooky music. I definitely liked it, and I feel you all with a taste of the darkness will too.
You can stream or add the single to your playlist here.
You can check out more from GrimRock via the official website, Spotify, Bandcamp, Apple Music, Youtube, and Instagram.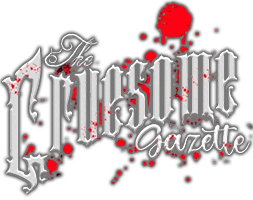 Your source for everything horror