Insidious was a horror movie ahead of its time. Created by James Wan, he created a terrifying supernatural horror movie within the universe known as The Further.
The plot sees a family with a young boy who they discover has the ability of astral projection..During one of these journeys he strays too far from his body. The family enlists the help of a psychic to get their son back while a powerful demon lays a claim to his body.
This film is dark, as some scenes are hard to see. That's where the terror lies as well as some pretty inventive jump scares. It was interesting as they explores The Further to see how that worked.
It all lead to an ending that seemed happy at first but the family learns their terror has only just begun.
Definitely enjoyed this one and it built a nice franchise of 4 films in total with the 5th installment jusr recently released in theaters. If you like scare fests, and if you haven't seen it yet, you can't go wrong with Insidious. It is currently streaming on Max.
Till next time, stay scared!
-Tha Thrilla-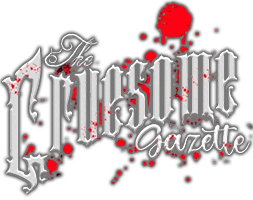 Your source for everything horror