On Friday July 14th, I was invited on behalf of Moon Coil Media to cover the Pittburgh stop of the Skold tour at Preserving Underground in New Kensington, PA.
The show started off on the right vibe as the Pittsburgh basedd miscreants known as Only Flesh got everyone started with their blend of industrial music combined with sideshow spectacles. Anytime these guys take the stage, you will definitely get more than just your average performance. Something I myself appreciate as you get something different, and you can see they put themselves into the performance. Everyone enjoyed what they seen, and it kicked off the rest of the night in the way it needed to be.
Industrial/Trap Metal band GRIMM was next up, and they were a really impressive duo. Based on their masks, it was easy to tell there was a horror influence behind their music, which they confirmed as much during their set. They definitely rocked it, and I had the pleasure of meeting them that night. Definitely a band I would recommend for horror lovers as most of their songs are based on well known horror movies.
After that, aggrotech band Clockwork Echo was next on stage with a high-powered energetic performance. The duo has the crowd moving the whole time, and the lead singer kept the energy up the whole time. After the set, I had the pleasure of meeting them as well, and I conducted an exclusive interview with them. Check that out below! Thanks to Nexev for compiling and hosting the footage of that!
Then it was time for the man of the hour Skold to take the stage to end the evening, and he had Nero Bellum with him on keyboards. The set was something otherworldly and being a fan of the music, this was something that was unbelievable to experience and enjoy.
All in all, it was a great show, and it was a privelege to be there, talking to bands and fans, and just being in the thick of it. We can catch Skold and Nero returning to Pittsburgh again as Not My God on October 24th at Cattivo, stay tuned for more details to come when event page gets listed.
Till next time, stay stay scared!
-Tha Thrilla-
Proudly sponsored by Eeeek! Creature Coffee:
https://www.eeeekcreaturecafe.com/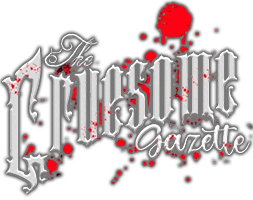 Your source for everything horror