I picked up a lot of classic horror recently from Barnes & Noble for their 1/2 off Criterion sale, and the first one I'm digging into is this famous, but underseen, film.
When a man is found floating face up in a lifeboat in the ocean – dubbed the only survivor of the ship he was on – he is rescued by a shipping vessel who brings him to a private island owned by a Dr. Moreau. The cargo on board contains tigers, dogs, and a few other animals. And the reason they're enroute to this island is disturbing.
Part atmospheric horror, part disturbing revelation, this movie does a good job of building up a mystery and suspense. And it does a fantastic job of getting in and getting right back out as soon as the ending creeps up at a brisk 70-minutes.
The makeup effects are great and there's some imagery of these weird locals constantly lurking in the background. We learn who they are and why they're there, and it all works so well which includes an almost unidentifiable Bela Lugosi in a minor speaking role.
Not a violent film, but definitely a creepy one. It's a lot of fun that the whole family can enjoy.
3/5
'Til Next Time,
Mike Cleopatra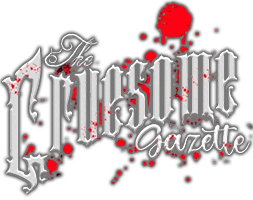 Your source for everything horror