Time to get witchy with New York's own Metamorph as they present their latest single "Woo Woo" which was produced by Erik Gustafson of Adoration Destroyed.
The song is very peppy and upbeat with the vocals of the lead singer Margot Day adding that sensuality and magic to the mix. This song is meant to be for all witches and taking charge of your own power. Riding the high that it brings and even realizing your full sexuality in the experience. Just really enjoying yourself in all the ways you can. Very positive message, and the music is pretty catchy as well.
You can find "Woo Woo" to stream or download here.
You can discover more from Metamorph via the official website, Bandcamp, Spotify, Youtube, and Instagram.
Till next time, stay scared!
-Tha Thrilla-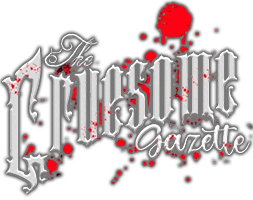 Your source for everything horror