One of my favorite directors of all time is Alejandro Jodorowsky. A Chilean native whose meditative and trans-mutational works can't be labeled anything other than "art" & "abstract". His films are highly controversial and are considered some of the earliest & most successful midnight/cult offerings. They mix heady spirituality, violence, and sex in a way that is very organic and highly original. In the late '80s, Italian director Dario Argento's brother Claudio approached Jodorowsky and asked him to make a giallo film in his own style. The offer was that it would be entirely his vision with complete control and final cut, but in return he wanted it to be English language & involve lots of female deaths. Jodorowsky decided he was not comfortable with that, so he compromised by offering only a few kills but he'd make them elaborate, extraordinary set pieces.
Enter: 'Santa Sangre'
A young man named Fenix is introduced to us in an insanity ward. He is perched on top of a large cat tree, fed food in a bowl, and just makes snarling noises at the clerks. We then see a flashback of his past where he was a very young boy who lived at a circus. His father was the alcoholic strongman and his mother was a high member of a local heretical church called 'Santa Sangre' (or, Holy Blood) that was dedicated to a martyr of a woman without arms. After a scene of infidelity, his father one night cuts off his wife's arms and commits suicide. Young Fenix witnesses all of this which then leads us to the present day. He is offered a chance to go with a group of other patients out onto the streets for a bit of a field trip. While walking through the red light district, he encounters a heavily-tattooed woman who he remembers seduced his father all those years ago. Then, his mother appears seemingly out of nowhere and commands him to commit brutal murders for her while acting as 'her arms'. He goes home with her and obeys.
The film only gets more insane and trippier from there. This is the man who made films like 'The Holy Mountain' & 'El Topo' but now presenting his most pure horror film. It involves lots of symbolism, spirituality, surreal images, buckets of blood, bizarre characters all throughout, and so much more. Some camera shots make you wonder what you are watching, and every 10 minutes the story makes you also wonder what you are watching.
It's absolutely bananas and ends in a direction that is completely absurd and haunting – and it all plays out like a heavily psychedelic giallo. I find it brilliant… the camera work, the costumes, the set pieces, the random dream images, the warm Spanish music… this film has so much to admire and just as much to offend and interest the viewers.
This is an absolute gem, and if you are even slightly curious I recommend watching it blind or checking out the trailer.
4.5/5
"Santa Sangre" is currently streaming on Shudder & Tubi
'Til Next Time,
Mike Cleopatra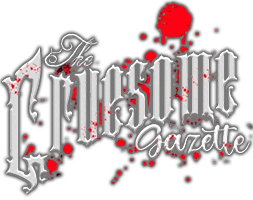 Your source for everything horror