Scientific studies have concluded that 12.5% of the population suffer from claustrophobia. In the United States, reportedly 521,705 people went missing between the years of 1990-2021. Take these two concerning components, add in a bit of grief, rage, a beautifully complex location, and a horde of mysterious creatures, and you have the recipe for the powerful horror film titled 'The Descent.'
It's been a year since Sarah's husband and daughter died in a horrible accident after picking her up from a weekend rafting activity with her adventurous group of friends. In an effort to help her conquer her ongoing grief, they invite her to another weekend of adventures and adrenaline – this time, to go spelunking in a cave hidden within the Catskill Mountains. Things are going well at first, but it's not long until their main entrance suffers a major collapse and the tunnel is sealed shut. As they fight with each other and scramble to find another exit, they slowly learn that there are humanoid monsters living within the tunnels.
This movie came out in 2005 with a huge bang. Director Neil Marshall ('Dog Soldiers', 'Doomsday') gave us a film that challenged and disturbed the audience in a plethora of ways that continue to haunt audiences to this day. From gruesome creature violence, to the physical limitations within the setting that you suffer through the screen, and even up to the dynamic and complex relationships among the friend group, this is a movie that explores layers of emotions and layers of fear. Before the monsters even enter the picture you are sweating and nervous just from the physical intensity of the venture and the horrifying entrance-collapse scene.
There's a great chance you have already seen or heard of this film before. It's arguably one of the best horror films from the 2000's – easily being one of my favorites – and absolutely deserves the praise it continues to receive. It's tense, it's creative, and the production is so well done that you would never guess that this wasn't actually filmed within a mineshaft of some sort.
5/5
'The Descent' is currently streaming on Max, Hulu Premium, Amazon Prime, Apple TV, and Vudu.
'Til Next Time,
Mike Cleopatra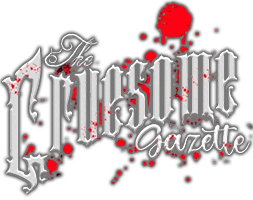 Your source for everything horror