Vacations can be the worse. especially if you find yourselves in forbidden places with no escape. Such is the plight our players find themselves in within The Ruins.
The plot is about four college friends vacationing in Mexico who are tipped off about an ancient temple that is the site of an archeological dig. They go seeking unknown treasures, but end up finding something else that hungers for them. Trapped and desperate, they have to figure out how to survive to live another day.
There are some body horror moments that will make you shudder and gruesome gore. One of the women ends up "infected", and goes half mad from her experiences. This is survival horror maxed to its potential with a threat that cannot be bargained or reasoned with. If anything it will resort to perfect mimicry to subdue its prey.
This was very tense and pretty unsettling horror movie. It is currently streaming on HBOMAX if you want to check it out, which I highly recommend if you want something spooky to watch during the month of Halloween.
Till next time, stay scared!
-Tha Thrilla-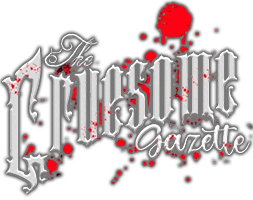 Your source for everything horror