'The Wolf House' is an animated stop-motion film from Chile. It tells the story of a young girl named Maria who escapes from a German cult-like community and takes shelter in an abandoned home. Along with the clothes on her back, all she has with her are two pigs. As nights and days blur together and pass one by one, we watch as Maria attempts to make sense of her new reality and forge a new life.
The film presents itself as if it were propaganda for this cult-like community called 'Colonia Dignidad' showcasing the reason for its seclusion from the rest of the world and its benefits in its main export – honey. The community was conceived and tyrannically run by former Nazi Paul Schäfer. Colonia's covert activities ranged from politically sanctioned torture – on behalf of Augusto Pinochet's military dictatorship – to Schäfer's personally orchestrated crimes against the children of Colonia. And this movie is based on a true case of a refugee who managed to flee and describe life from the inside.
It begins with a scratchy montage of folks in uniforms going about their everyday, cheery lives, and then when the film its set up begins to play we enter an animated world.
The animation in this movie is 100% the selling point. It plays out almost like claymation, but it's a transcendent combination of clay, camera tricks, paintings, and so much more – all while being full-sized inside of an actual Museum space, rather than miniature models. It's one where the animation style is not afraid to show you the wires attached to the figures as they move, or lets you see the 6 real-life candles burn all the way through as Maria eats a meal for about 20 real-life seconds. It also likes to become an abstraction of itself where Maria will go from a sculptured character, to being drawn into the walls, to emerging from the floor, and so on. It is bizarre and uncanny, but in the most beautiful of ways.
It's a film that truly needs to be seen to be believed. After a point in time, Maria wants the pigs to become her children and they do morph into two humans – meanwhile, she speaks with an offscreen narrator called 'The Wolf' who asks her philosophical questions and argues every decision she makes – a criticism on the dictator-like control of both an extremist leader & a main cult figure.
The atmosphere of this film is dark and dreary. Tonally, it really does feel like 'Skinamarink' meets 'Salad Fingers', while story-wise it feels like 'Alice in Wonderland' meets 'Eraserhead'. It's mind-boggling and one of the most impressive feats I've witnessed in years.
Do yourself a favor and check this out if you're into the weird side of cinema. It's not "scary" scary, but it is tense and unnerving to the most primal degree.
5/5
"The Wolf House" is currently streaming on Vudu, The Roku Channel, and Tubi.
'Til Next Time,
Mike Cleopatra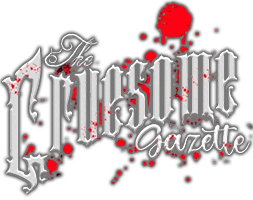 Your source for everything horror