The Wolfman remake is a goretastic movie that boasts a star studded cast, with the likes of Benicio Del Toro, Anthony Hopkins, and Hugo Weaving. It got mostly negative reviews, but I didn't see any issues with it.
The film is about a man named Lawrence Talbot who is summoned back to his home by his brother's fiancee. His brother has gone missing, and after he returns home, the brother is found mauled by a large beast. Soon after, the beast attacks the village, and Lawrence is bitten. As he deals with being outcasted by the citizens as a result of his new strange affliction, he also must deal with his families dark legacy.
I will not mince words…this movie is bloody as hell. You will see people getting straight up mauled by werewolves. Speaking of which, even though it was accomplished with the help of CGI, the transformation scenes were still pretty fantastic. There is a bit of a romantic subplot as well, which leads to an ending which begs the question…can the man be separated from the beast within. Is love really enough to save him from himself? I think we already know the answer, but still good to see things play out as they will.
This movie does well in adapting the original 1941 film for modern audiences, and it's not as bad as you would think. It's not perfect but it really doesn't need to be. It's currently streaming on Peacock, so if you haven't seen it and curious on what it's about , definitely give it a chance. If you already seen The Wolfman remake, feel free to leave your thoughts below!
Till next time, stay scared!
– Tha Thrilla –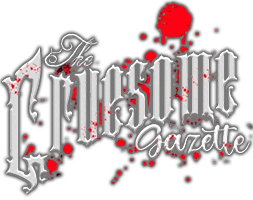 Your source for everything horror