The Resident Evil animated universe is pretty spectacular to look at, and Infinite Darkness is no different. Essentially they took a 120 minute movie, and split it into 4 parts. The series takes place between Resident Evil 4 and 5.
The plot deals with Leon Kennedy and Claire Redfield who are both investigating the source of the latest zombie outbreak in Washington DC that directly relates to a mysterious outbreak within the nation of Pemamstan.
As you would expect from Resident Evil, the animated series is full of gore. The animation is beautiful to look at, and is the best thing about the series. As exciting as it to see our favorite characters back on screen, doing what they do best, the storyline itself wasn't anything we haven't seen before. Even with the battle with the big bad at the end, it was just not engrossing enough to pull me in. I am even questioning why they did not just release this as a full movie. Maybe they plan to release more episodes in the future or inevitably this will just end up as just an one note series.
If you are a fan of Resident Evil, and enjoyed the animated movies that was released in the past, then you should enjoy this series. Horror fans in general will enjoy the heaping of blood and zombies. If you already seen Resident Evil: Infinite Darkness, feel free to leave your thoughts below.
Till next time, stay scared!!
-Tha Thrilla –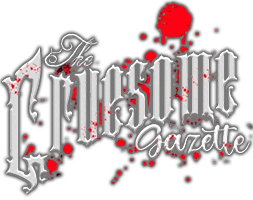 Your source for everything horror