It's spooky season, which for the last few years has meant that we were getting a new entry in the independent horror series 'V/H/S'. Luckily, this year was no exception.
'V/H/S/85' is just as true to the formula as the others – we bare witness to multiple found-footage tales of the strange and macabre with each being done by a different filmmaker. This year's offerings include heavyweight directors David Bruckner & Scott Derickson, but also gives us 3 blooming newer directors with Gigi Saul Guerrero, Mike P. Nelson, & Natasha Kermani.
The wraparound this time is we are watching a taped-over VHS of a made-for-tv documentary about a weird Alien boy named Rory who is under surveillance by a small team of researchers. While we twist in and out of this story, we are given treats that go from the re-animating dead, to virtual reality monsters, natural disasters, violent premonitions, and more. It has a wide spread of original offerings that all vary in quality & entertainment. As a whole however, this film is rather strong. It feels balanced where the lows aren't quite as bad since the high's are so strong – especially during the first entry when the horror begins to take shape, it sets the perfect tone for how dangerous this film is going to feel.
It's fun, easily the most gorey of the series, and has a wraparound that's arguably one of the strongest we've ever had. A perfect offering for Halloween season, and just as fun solo as it is with friends, you really can't go wrong with this one.
3.5/5
'V/H/S/85' is streaming exclusively on Shudder.
'Til Next Time,
Mike Cleopatra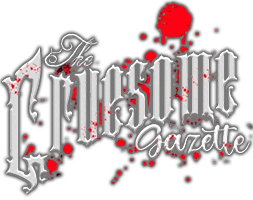 Your source for everything horror