The VHS series has been going strong for years. As an independent platform, it has made quite a splash in the horror world with some very well established creators in the first entries such as David Bruckner ('Hellraiser' 2022, 'The Night House'), Adam Wingard ('Blair Witch' 2006, 'Godzilla Vs. Kong'), and many others. After the success of last year's 'V/H/S/94' last Halloween, Shudder & Bloody Disgusting teamed up to once again give us another entry just in time for the holiday.
What we got here though is a complete grab-bag.
There are 5 segments total, one of which is technically a wrap around that turns into segment 4. This year's contributing directors include Joseph & Vanessa Winter ('Deadstream'), Johannes Robertes ('Resident Evil: Welcome to Raccoon City', 'The Strangers: Prey at Night'), Flying Lotus ('Kuso'), Maggie Levin ('My Valentine'), & Tyler MacIntyre ('Tragedy Girls'). Each one has their own unique voice and approach to their own material.
However, this was easily the most disappointing VHS I've seen – and yes, I'm even including 'Viral'. This movie is just so disorganized literally from the get go. The wrap around segment barely exists. It normally works as a serviceable, albeit weak, way to mend the stories together and explain to the audience why we are watching these videos – whether we are watching raw snuff footage to see a weird portal open (like in V/H/S 2), or storming a warehouse to find a cult that watches these films obsessively (V/H/S/94), but in here we are literally just watching home footage of stop motion army men. It's not awful by any means, but it's so random and doesn't have a service that it just feels weird. On top of that, it seamlessly blends into the first story to the point that you can't even tell the story has begun (unless you're like me and saw the 3 random pieces of Ryan Dunn footage from CKY3 playing – but I digress).
The first story involves an all-girl punk band that was killed in an accident, and a couple of punks decide to desecrate the grave. The 2nd story is about sorority hazing gone wrong. The 3rd story is about a Nickelodeon-esque game show host who is assaulted for letting an accident happen on set. The 4th story involves a group of bros who are obsessed with one of their neighbors. And the 5th story involves a Y2K summoning ritual that goes wrong.
2 of the stories I found to be quite fun. The others were just meandering and boring. My biggest gripe here is that they are not scary at all, and once any horror ACTUALLY begins to happen, it is over very quickly, or is very predictable, or is hard to see due to blurriness and the grain filters that are applied. The horror and dread are not sustained at all like in the previous entries. These are 90% hanging out with people you don't like, in situations you couldn't give a fuck about, with just a punchline of horror that barely satiates your hunger.
But for all the lumps I'm giving it, it was still Shudder's most popular first-week watch ever – which is big news for all those involved. They've already announced another entry coming next year titled 'V/H/S/85', which I admit I'm still curious to check out.
Overall, I hated this entry. It was such a disappointment. But, if you really want to let it soak in, there's some fun stuff to enjoy here if you try hard enough. Most people though don't want to have to TRY to enjoy things, so this is easy to dismiss – and I do not blame them one bit. Seek it at your own risk, but you are 100% better off watching either V/H/S 2 or V/H/S/94 if you want to see a good version of this series.
1.5/5
"V/H/S/99" is currently streaming exclusively on Shudder.
'Til Next Time,
Mike Cleopatra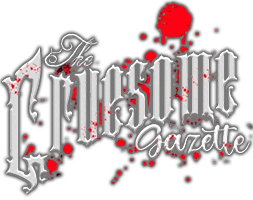 Your source for everything horror