Sometimes, you stumble across a video game and have no idea how it ended up on your hard drive in the first place. And sometimes, those chance encounters turn out to be quite a surprising experience. This was the case for myself when I recently played 'Bramble: The Mountain King'.
'Bramble' is an action-adventure horror platformer game that takes place in a very grim, dark world of enchantment. You play as a young boy named Ollé who discovers his sister is missing. He runs out into a world of fables and nightmares trying to find her. He is a very little person – comparable to the kids in 'Honey I Shrunk the Kids' or the borrowers in 'Secret World of Arrietty' – which makes the journey that much more dangerous and challenging. You begin in an almost peaceful, whimsy world of climbing mushrooms, riding a hedgehog across a swamp, & chasing gnome children in a game of hide-&-seek, but as the sun sets it turns into a grisly, dismal world of gigantic butchers, ghosts, zombies, and so much more.
The mythology is based around Nordic Folklore, which compliments the natural world put on full-display with its beautiful scenery design. The amount of tiny details in this game is astonishing and it's exciting just to sit and stare at. Surprisingly, the camera operates in a still-but-free flowing angle that really plays off like a movie's view. The transitions are smooth, the angle gives you just enough of a view to guide you along the path, and it adds to the atmosphere to be stuck with a camera you can hardly wiggle around to change the view. You ultimately walk along a rather linear path encountering puzzles and locked doors, which eventually lead to a boss enemy at the end of each particular level/section. The bosses themselves bounce between creatures such as a Swamp Hag and a large troll with a meat cleaver. They can be challenging because you always die with a single hit/touch – but it's not too challenging where it becomes stressful or enraging.
The graphics are absolutely gorgeous, the sound design is simultaneously beautiful & terrifying, the camera angles make it original, and the simplicity of the controls (run, jump, crouch, aim+throw) make it easy to pick up. The game really lulls you in with it's cutesy charm and disarming presence, only to punish you with a complete change in tone and throw you into a terrifying world of death, mutilation, and depression. I'm completely impressed with how fun – and genuinely scary – it's turned out to be, and I'm glad XBOX Game Pass allowed me to play it virtually for free.
It only takes a couple hours to get through and it feels so good to play it in a pitch-black room. This gets 2 big thumbs up from me, it's my favorite thing I've played since the RE4 remake.
4.5/5
"Bramble: The Mountain King" is currently available on all current gen platforms, Cloud Gaming, and Microsoft Windows.
'Til Next Time,
Mike Cleopatra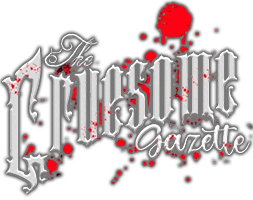 Your source for everything horror