You knew in the hands of Sam Raimi, we would get our first proper horror treatment of a Marvel movie. They needed someone who could handle the dark themes within, and Raimi showed he was up to the task. This is his first time back in the Marvel realm since the Spider-Man trilogy, and I'm sure I wasn't alone in welcoming him back with open arms.
The plot sees Dr Strange teaming up with new hero America Chavez to protect the fate of the multiverse against those who would threaten it.
So really, there is a lot of about this movie that will remind you of Sam Raimi's previous works. You have a mission to find a powerful book, there are undead entities, and heck even a cameo by Bruce Campbell fighting against his possessed hand again(though in different circumstances). There are definite horror elements within, and some of the most brutal deaths in the MCU franchise.
Mostly, if you notice part of the initials of the title spell Mom, and the fact this was released close to Mother's Day cannot be a coincidence considering part of its theme. It's about being a mother and how far you would be willing to go to protect your children. Sometimes that takes you to dark places and if you are being influenced by dark forces on top of that, yeah it's not the best situation.
Being a fan of Raimi's works, I definitely enjoyed this, and horror fans will too. Besides Bruce, there are a few other surprise cameos, and it is also a trip to see Dr Strange meeting his other selves. I would say this is in my top 5 as far as the MCU is concerned. It's currently playing in theaters if you want to see it for yourself. Stay seated for an especially hilarious post credit scene. If you have already seen Doctor Strange Multiverse of Madness, feel free to leave your thoughts below!!
Till next time, stay scared!
-Tha Thrilla-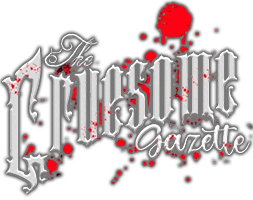 Your source for everything horror