Hello everyone, next week brings an exciting week where we will both be giving you our top 10 titles from the year. So, I proposed that a fun thing to do would be to list our top 5 favorite discoveries of the year – being titles that aren't new this year, but were new to us. Both of our lists are drastically different from each other's, and it serves as a fun time to shine the light on titles you may not have heard previously discussed – OR to re-highlight a title we may have already covered earlier this year.
All that being said, let's begin this Fossil Dig!
Tha Thrilla's Top 5 Fossils:
5. The Changeling (1980) – An atmospheric horror of a man visited from beyond the grave, and the scene with the ball going down the stairs will definitely send shivers down your spine. Currently streaming on Peacock, Vudu, & PLEX.
4. Night of the Comet (1984) – The ultimate 80s movie with two Valley girls who are among the few survivors of a comet that wipes out most of the world's population and zombifies the rest. Currently streaming on Tubi & YouTube.
3. Frankenhooker (1990) – This is another Henenlotter gem of a man desperate to rebuild his dream girl, all he needs is a few good parts. It gets insane and even afterwards you will find yourself quoting the line "Want a date?!" Currently streaming on Peacock, Pluto TV, & Vudu.
2. Brainscan (1994) – So many have said what a classic this was, and they were not wrong. The Trickster makes a memorable villain, and just seeing how far one is willing to go to complete the game he has in store makes for one heck of an experience. Currently streaming on Tubi & Vudu.
1. The Possession of Michael King (2014) – People will say how scary a movie is, and sometimes you just have to see it for yourself. This is one of those that sat with me and sent chills down my spine. One of the most frightening discoveries I've made and one that stands out from the rest. Currently streaming on Tubi & PLEX.
Mike Cleopatra's Top 5 Fossils:
5. The Theatre Bizarre (2011) – A horror anthology that features a multitude of fascinating directors. While not as fun as most popular horror anthologies, these stories are super real and horrifying. Combining the fantastical with some heavy realism topics. Most stories are about cheating partners, while the others are about coping with death, or accepting human limitations. A headtrip of violence and terror. Currently streaming on Tubi & Vudu.
4. Trouble Every Day (2001) – A cannibal film that plays out almost as realistically as one can. It hurts to watch, it hurts to love, and it hurts to be human. It's absolutely beautiful, and while only having a few scenes of real horror & violence, they strike a nerve that leaves permanent damage in your psyche. Currently streaming on Shudder.
3. Climax (2018) – A dance troupe gather in an abandoned warehouse to practice their routine before setting off on the road. During the after party though, somebody puts LSD in the Sangria. The demons inside of people come out to play and absolutely no one is safe. French provocateur Gaspar Noe gives us another healthy dose of trauma & existentialism, shown to us through a film that is 40% dancing, 30% disorientation, and 30% chaos. Filmed to give the illusion of a shot-in-one-take approach, this movie goes to lengths you are consistently hoping it won't go to all the way until the final 10 minutes where you are literally seeing a layer of Hell. It begins with the final shot of the film in the very beginning, and all of the main casting credits playout during the very middle right before the shit hits the fan. Currently streaming on Paramount+ and Showtime.
2. Dancer in the Dark (2000) – While this is honestly a drama through and through, it is so heart-wrenching and dark that it is rather horrific in it's nature. A single mother, whose a Czech immigrant, just wants to provide a better life for her son. But she secretly has a genetic disease that is causing her to go blind. Afraid that her son will soon discover it and suffer from the same disease, she tries to save up money for him to get an operation. But as soon as secrets are discovered, there's always somebody to destroy it. I have never ugly cried at a movie's ending as hard as I have with this one. This film emotionally impacted me in a way that I haven't felt in years. Lars Von Trier, you are a bastard and a genius. Currently streaming on Amazon Prime.
1. Martyrs (2008) – A young girl escapes from unknown captors and is then raised in an orphanage. Years later, she returns for payback and answers. This movie has earned a reputation since it's initial release, and in my opinion, it far surpasses everything they say. Yes, it's twisted, yes, it's extreme, but that's surface level compared to the philosophical and human questions that it arouses in its viewers. There is your version of life before watching Martyrs, and then your version of life afterwards… it is nearly impossible to leave this film and not be a different person. Currently streaming on Shudder & Tubi.
And there we go! How many on these lists have you seen? Any recommendations you may have for either of us based off what we've placed here?
Let us know in the comments below.
See y'all next week for our 2022 wrap up!
'Til Next Time,
Mike Cleopatra
You might also like
---
More from Top 10
---
94
10. Hellbender - a very inventive, effective low budget feature by The Adams Family about witchcraft and isolation. It doesn't …
119
2022 was definitely a good year for horror, it was hard to compile a list, but here is my top …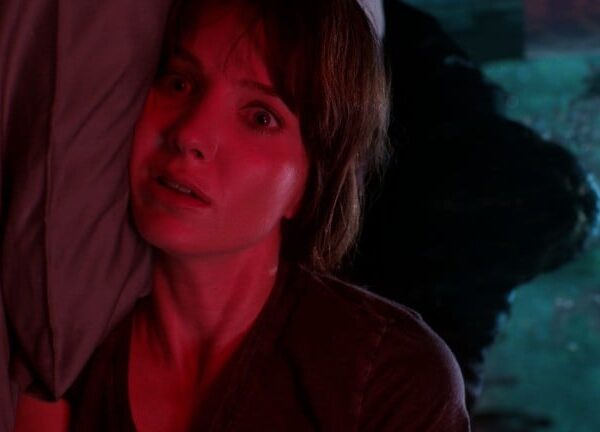 282
Mike Cleopatra's Top 10 for 2021 10. V/H/S/94 - The fourth volume of the VHS series, this one was not expected …