I feel M. Night Shyamalan is still trying to make the magic he had when he originally first started with The Sixth Sense. But he has been missing the mark lately. Knock at the Cabin is a middling affair with a decent movie that ended up just not being that impressive.
The plot is about a young girl and her two dads that are vacationing in a remote cabin, and four strangers invade the house, takes the family hostage, and forces them to make an impossible choice to prevent a world ending apocalypse.
We can't blame the family for not believing the random strangers who showed up to their home. They want no part of this, even when shown proof of the consequences the longer that they delay.
There's a good bit of a religious aspect to what will lead to the end of the world. We are mostly seeing everything from the perspective of the family who is dealing with the unexpected company and how to handle it. They can't just escape either no matter how much they want to. It leads to them finally having to make a choice that will irrevocably changing their live forever.
This isn't half bad, but also not as good as most of the other horror movies we gotten this year so far. Sometimes it gets too wordy, but we come to expect that from Shyamalan anymore. In a way, yes the implication of terror is there, but it doesn't really feel like something that would be actually scary. Also, the twist in this one, if it actually counts as a twist, is a bit of a letdown. It is currently streaming on Hulu if you decide to give it a chance.
If you already seen Knock in the Wood, feel free to leave your thoughts below!!
Till next time, stay scared!
-Tha Thrilla-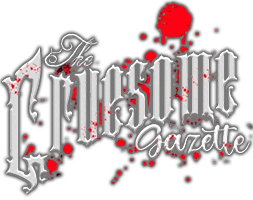 Your source for everything horror