The newest single and video from SKYND dropped today called "Robert Hansen", and is the latest in the series of what they call true crime music
The video is beautifully shot and adds a layer of dread with visuals of a women being victimized and tortured by someone portrayed as Robert Hansen. To give some backstory to those who don't know, Robert Hansen was known as The Butcher Baker, and his modus operandi was to abduct women, rape them, then go hunt them for sport. All themes you will see in this video. When creating the music and videos, the band does their research in making sure the stories are told right. Not in any way to glorify the serial killers, but just make it known human monsters do exist and how much suffering they inflict on their victims. The music is as dark and gritty as you would expect with vocals that add anything from menace to emotional connection to the story being told. Definitely recommend for those who enjoy dark electronica and true crime stories.
<iframe width="560″ height="315″ src="https://www.youtube.com/embed/JeDDz1VTF4g" title="YouTube video player" frameborder="0″ allow="accelerometer; autoplay; clipboard-write; encrypted-media; gyroscope; picture-in-picture; web-share" allowfullscreen></iframe>
You can stream and add the single to your playlist here.
You can check out more from SKYND via their official website, Spotify, Apple Music, and Youtube.
Till next time, stay scared!
-Tha Thrilla-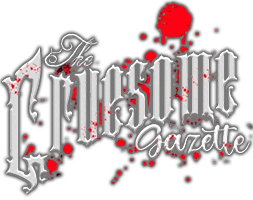 Your source for everything horror