Today Sam Astaroth dropped his debut EP Bite The Curb with 3 new tracks "Bite The Curb", "Abyss of Hatred", and "Sympathy of Demons"(ft n0trixx) and two previously released tracks "Life is Race"(ft Arsx) and "Woodchipper". As a whole, the EP is blistering with combination of hard beats and Sam demonstrating his vocal prowess. He raps, sings, growls, and just shows what his music is all about. It is absolutely his brand known as demoncore, expanding beyond all genres, and sounding fierce as you would expect.
He collaborated with ROMA JONSON who provided the beats, contributed some vocal work, and also did the awesome artwork for the EP. It is a short and sweet affair, but it is a banger all around. Definitely be sure to give it a listen, you can do that below:
Be sure to follow Sam Astaroth on Spotify and Youtube to check out his other stuff and keep up with latest releases he will have coming in the future. Or you can sign up for his mailing list for the latest updates as well.
Till next time, stay scared!
-Tha Thrilla-
Proudly sponsored by Eeeek!Creature Coffee:
https://www.eeeekcreaturecafe.com/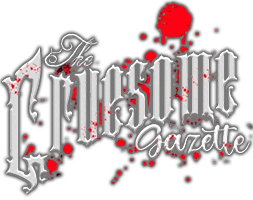 Your source for everything horror