What a year for horror, as there was a few surprise hits. Here are my list of what I believe are the top ten horror movies of 2021.
10. Halloween Kills
Definitely delivered on the kills, but otherwise just your ordinary Halloween movie. Laurie Strode gets sidelined, and Tommy Doyle takes her place, whose fear mongering ends up spelling his doom.
9. Conjuring 3: The Devil Made Me Do It
The much anticipated return to the main Conjuring universe ended up being a let down. The scares were lacking, and the Warren's are mostly chasing clues around instead of battling demons.
8. GAIA
There are two movies about the horrors of nature, Into The Earth, and GAIA, and this one was more pleasing aesthetically. Plus it felt like there was more at stake.
7. Don't Breathe 2
The villian of the first movie gets redemption as the anti-hero in the sequel. A movie that shows there are worst monsters, as well as the idea that everyone deserves a second chance.
6. Malignant
James Wan returns with an original horror movie with a bonkers ending. Either people loved the movie, or hated it, and I can say I loved it.
5. V/H/S 94
We return to the popular V/H/S anthology series, and this one rights the ship after the middling V/H/S Viral. I say this is my top favorite. Hail Raatma!
4. A Quiet Place Part 2
A very intense film full of heart, as well as showing us how the aliens arrived in the first place. It keeps the scares going, and leaves it open for third film.
3. Candyman(2021)
A reboot that took me by surprise, it takes the story to a modern era, while staying true to the ideas of the original.
2. Army of The Dead
Zach Snyder returns to the zombie franchise with a vengeance, with thieves battling intelligent zombies. A very exciting film, and leaves you wanting more.
1. Black Friday
Bruce Campbell is back, and just as smarmy as ever in this fun film about the evils of working during Black Friday. Guts galore, and an instant cult classic
Honorable mentions:
Willy's Wonderland
Nicholas Cage plays the silent hero in what it would be like if someone made a movie based on Five Nights at Freddy's.
Fried Barry
I took a chance on this movie, and really glad I did. It is just bonkers, and will have you laughing your butt off. You have to see it to believe it.
Till next time, stay scared!
-Tha Thrilla-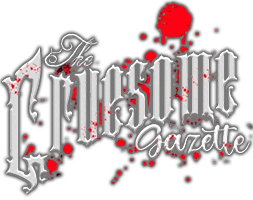 Your source for everything horror