Mushroomhead went the cinematic route for their video for the song "A Requiem For Tomorrow, which comes from the latest album "It's A Wonderful Life".
The video starts out with a choir singing in Latin as we watch two robed figures summon demonic figures from the pit. From there, we are then treated to the pummeling beats of the song, performed by monstrous versions of the different band members. There is an interlude where we are shown an androgynous figure in white before it goes right back the final moments of the song. It ends with a credit sequence that shows unsettling drawings of a child.
This is something for both metal and horror fans, and those already familiar with Mushroomhead know of the theatrical elements they include both visually and through their music. Highly recommend to check out the video below.
Till next time, stay scared!
-Tha Thrilla –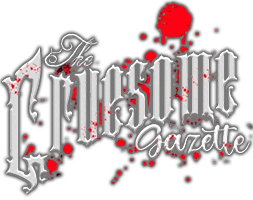 Your source for everything horror