It is the most frightful time of the year, and to get started, I watched a very anticipated movie known as Black Friday. My thoughts while watching it was how much fun it was. I missed those films were it is just frentic enjoyable fast paced scares. You don't know what to expect, but you have a smile on your face the whole time.
The plot deals with a group of disgruntled employees of a toy store who think they are just dealing with the madness of Black Friday shopping, only to discover the shoppers are infected with an alien parasites. Now not only must they survive the busiest day of the year, they have a deal with customers who have literally become monsters.
From start to finish, the movie is very enjoyable as you watch the different characters interact and bicker back and forth. I enjoyed the fact that it had practical effects, and mostly it reminded me of Evil Dead mixed with Slither. Devon Sawa who has been having a bit of a revival lately in horror roles has an awesome performance as the unlikable hero. Bruce Campbell portrays a proto-Ash as the coward of the group who redeems himself in the end. What I also enjoyed is when the group of survives talk amongst each other and discover just how much they dislike their job. I think really the message of the film is how much greed makes monsters of each other. That really hits home in the end when the people left think they are going to live to see another day but find out not much else is left of their world.
So if you enjoy those chaotic fun type of horror movies, this flick is well worth your time. It is currently available on demand, or you can rent it on Amazon. It is the perfect viewing to get you in that holiday mood, and in my opinion, we need more films that are like that. If you already seen Black Friday, leave your thoughts below!
Till next time, stay scared!
-Tha Thrilla –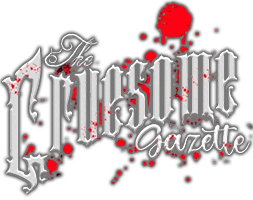 Your source for everything horror