Starting off November by looking at the thrilling and bombastic soundtrack to Thirteen Ghosts. It starts off with the right level of dread while slowly filtering in some suspense for good measure. Composer John Frizell does well in giving an almost grandiose aura to each of the tracks on the album. It is full of some whimsical moments too. Some of the ghosts get their own theme which perfectly matches their nature.
In all, this soundtrack has everything that helps make the movie itself great, and just by sound alone will add a level of tension and fear. Take a listen to the track below for an example of what I mean:
Horror fans will enjoy and if not already, will not hesitate to make this a part of their collection.
Till next time, stay scared!!
-Tha Thrilla –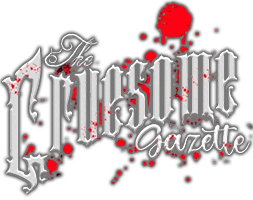 Your source for everything horror