2022 was definitely a good year for horror, it was hard to compile a list, but here is my top 10 horror movies of this year.
10. Orphan First Kill – A pretty decent prequel though it doesn't match the intensity of the first film. The twist in this one gave an interesting wrinkle however.
9. Scream(2022) – Breathing new life in this franchise and Ghostface was more brutal than ever. It had great nostalgia value with bringing back old characters but the motivations of the killers were pretty subpar. It should have ended here, but looks like we are getting Scream 6.
8. Nope – This film explored a lot, especially with taming the untameable. The creature design was very otherworldly, and Jordan Peele delivered as always with his direction and storyline.
7. Black Phone – Ethan Hawke's amazes and creeps out with his portrayal of The Grabber. You will be rooting for his latest victim while also dreading the sound of a phone ringing.
6. Smile – I went into this movie not expecting much, and it ended up impressing me with how good it was. It had some pretty creepy moments, and the ending was very bonkers as well.
5. Men(2022) – Alex Garland explored folk horror and misogyny at the same time and made it very dreadful. The ending scenes present extreme body horror moments and will leave you with much to think on.
4. X – Leave it to Ti West to create the most memorable character of the year. Mia Goth did so well in her double role that what was supposed to be one film turned into a trilogy. Definitely look forward to the other films and X quickly became a top film for me. I definitely understood why it was talked about very positively.
3. Hellraiser(2022) – I admit, I initially had my doubts, but this film blew my mind. The new Pinhead was both seductive and threatening, and the franchise was brought back to its gory roots.
2. Barbarian – I kept hearing how good this movie was but at the same time, no other details. All that was said was to see it for yourself. A film I was very glad I went in blind for because the way it turns out is so unexpected. I definitely learned why it was very talked about and why people were so secretive about it. It's definitely that damn good and you owe it to yourself to see it.
1. Terrifier 2 – I don't think there was any doubt this would be my top favorite. It does everything better such as more of a story, the cast, and most of all, very gruesome kills. Art the Clown became the favorite killer of 2022, and it's easy to see why. Plus it will be extremely hard getting the Clown Cafe song out of your head.
Honorable mentions: Deadstream, Glorious, Crimes of the Future, and Prey
Dishonorable mentions: Halloween Kills, V/H/S 99, and Texas Chainsaw Massacre(2022)
These are the movies that had the most impact for 2022. I definitely feel horror had a banner year and cannot wait to see what 2023 brings
Till next time, Happy New Fear, and as always, stay scared!!
– Tha Thrilla-
You might also like
---
More from Top 10
---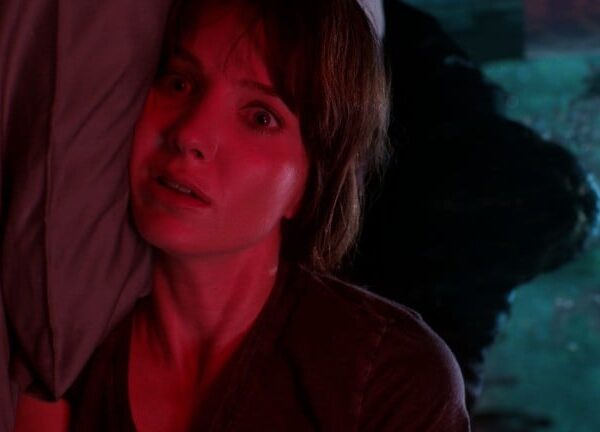 280
Mike Cleopatra's Top 10 for 2021 10. V/H/S/94 - The fourth volume of the VHS series, this one was not expected …
338
What a year for horror, as there was a few surprise hits. Here are my list of what I believe …