Back in 2011, we were given a game on the previous generation of gaming consoles called 'Dead Island'. It was an open-world action-horror-RPG where you chose to play as a survivor, with a few options that all offered their own stats and skills, and you went across this destroyed civilization rescuing survivors, finding food and medicine, leveling up your skill tree, and trying to establish contact to leave the island of infection. It was fun and arguably ground-breaking for the time. A few years later, they released a beautiful teaser trailer that showed that a sequel was in fact in the works. But after a long series of studio buyouts and other factors that led to development hell, it was presumed that the rumored 'Dead Island 2' was a lost cause. The studios creating it split and ended up creating the more recent 'Dying Light' series, which is the same formula but with a heavier emphasis on parkour and agility/verticality.
But as of April 2023, the sequel found its way to release. And it is glorious.
Once again, you play as one of a handful of survivors who are attempting to leave a decimated LA (appropriately dubbed "Hell-A") until their plane crashes back down and they have to find another way out of the quarantine zone. You must kill thousands of zombies of varying types while performing various tasks for survivors as you go from place to place. The map is much larger than the original, featuring roughly a dozen places that all operate as their own fleshed-out locations – we go from the streets of Beverly Hills, to a movie studio, to Venice Beach, and so much more.
The game is a lot of fun with some brilliant ways to keep the player glued to their seats. The skill tree is fun and offers tons of variety for you to play how you wish. There is a new physics engine that allows you to damage zombies and lacerate/dismember them in specific places with accurate impact wounds. Each level is filled to the brim with fun details, side quests, tons of weapons begging for modifications, and so much more.
There is such a rewarding feeling to dropkicking a zombie into a pool of water after tossing a car battery into it. Or countering one of their attacks only to shove a pitchfork through the bottom of their jaws. Or even the strange half-way point where you realize you are able to actually tap into the 'way of the zombie' and rip hordes of them apart in a single swipe or ground-pound. The gameplay is technically repetitive, but it is performed in such a way that it is far more fun than it is annoying – even the quests have a good amount of variety even if their most simple formula is "run from location A to B, to find out it's really at C, then back to A". You don't care because the excitement hardly wanes during your experience.
For a game that was long thought to be another legend, we finally were given a game that far surpasses anything players were expecting. What was once thought to be long overdue, overplayed, and impossible to succeed, has shown itself to be a very strong entry in a fun franchise that needed new life desparately.
It's ridiculously fun, grossly violent, offers hours of exploration and fulfilling action, and just grants the player a level of freedom that is just so well appreciated. If you were even slightly considering trying this game out, you really should. I haven't been able to put it down since I bought it.
4/5
"Dead Island 2" is now available on Xbox (Series X/S & One), PS5/4, & Microsoft Windows.
'Til Next Time,
Mike Cleopatra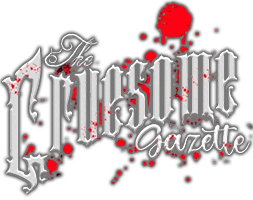 Your source for everything horror