Vildhjarta (pronounced vild-hyar-tah) is a Swedish extreme metal band. They recently announced an upcoming album release in October titled "Masstaden under vatten" which will be their first release in almost 10 years, and it clocks in at a whopping 80 minutes.
Their music is very dark and oppressive, with an overwhelming atmosphere of terror and anger. If I had to nitpick the genre style, I think Melodic Progressive Doom Metal would fit the bill. I semi-jokingly refer to it as 'Traumacore'.
They've released 5 singles off their next full length and each one is more punishing and promising than the last. These are artists who have found a way to translate anxiety and fear into literal sound. It creates an unbearably uncomfortable wall of sludgy, heavy metal that conjures up specific emotions you won't find elsewhere.
Instrumentally, this music could play in a haunted house attraction. Theyre easily one of the best bands you might have never heard of, and I anxiously await for their new album to drop. The tone, the cover art, the sudden time changes.. This music has it all. Almost like a jazz band who are having their souls devoured by cosmic entities and all that's left behind is their agonizing screams and melodic nightmares.
"Masstaden under vatten" will be released on October 26, 2021 through Century Media Records.
'til Next Time,
Mike Cleopatra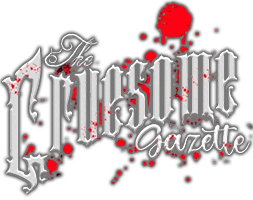 Your source for everything horror