Resident demon Sam Astaroth manifested his new EP Demon Time this past Friday October 6th. This EP further demonstrates just how prolific he has been this year and just creating literal fire each and every time. The EP comes with 9 blistering tracks that will have you listening on repeat.
Each of the tracks come with the lyrical devastation we come to know and love. They are all very diverse musically and with Sam's dedication to the style he calls Demoncore. Out of all the tracks, my absolute favorites has to be "Fuck The Corporate Culture", "Street Fighter" and "Your Soul is Mine" as those are just get next level.
If you enjoy the creativity the musician has demonstrated thus far, then you will love this EP. I recommend to definitely not to sleep on this one!
You can get yourself a copy of this on most music platforms here.
Check out more from Sam Astaroth on via Bandcamp, Spotify, Apple Music, Youtube, and Instagram.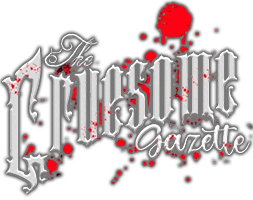 Your source for everything horror